07:22
ELEMENTARY
SAISON 2, EPISODE 10: EPISODE 10
????? ???
, De: Aaron Lipstadt
, Avec: Aidan Quinn, Angel Desai, Brian Reddy, Danny Mastrogiorgio, Elizabeth Marvel, Frankie Faison, Jon Michael Hill, Jonny Lee Miller, Jordan Lage, Liam Ferguson, Liz Friedman, Lucy Liu, Robert Turano, Sean Callery, Tom Day, Zachary Booth
,
Elementary is an American procedural drama television series that presents a fresh approach to Sir Arthur Conan Doyle's character Sherlock Holmes. Holmes is a recovering drug addict who assists the New York City Police Department in solving crimes. He is accompanied by Dr. Joan Watson, his recovery companion. She is a former surgeon, who after the death of her patient changes occupation and agrees to be a babysitter for freakish Sherlock and to help him in rehabilitation for good money paid by Sherlock's wealthy father. As time goes by Sherlock finds her medical background helpful and Watson realizes she is a brilliant investigator.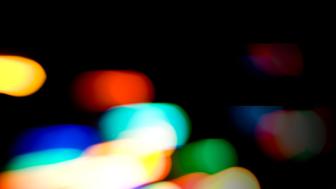 08:08
SPIDER-MAN 2
???-?????
, De: Sam Raimi
, Avec: Aasif Mandvi, Alfred Molina, Alvin Sargent, Bill Nunn, Brent Briscoe, Bruce Campbell, Christine Estabrook, Cliff Robertson, Daniel Dae Kim, Daniel Gillies, Danny Elfman, Donna Murphy, Dylan Baker, Elizabeth Banks, Elya Baskin, Emily Deschanel, Gregg Edelman, Hal Sparks, J.K. Simmons, James Franco, Jason Fiore-Ortiz, Joel McHale, John Paxton, Kelly Connell, Kirsten Dunst, Mageina Tovah, Molly Cheek, Rosemary Harris, Scott Spiegel, Stan Lee, Taylor Gilbert, Ted Raimi, Tobey Maguire, Vanessa Ferlito, Willem Dafoe
,